Leaves of Change - sneak peak
Ultimately I have no excuses, but this had been a busy month. However, I only have a bit more to go on my Bead-It! Challenge. I won't give away the nature of the finised product, however, this is the last part I need to complete. This is my second try. Originally, I had started to bead embroider a silk maple leaf, however the edges were not finished so it started to fray. Not only that but the leaf with all the beading didn't look like it could stand up to the weight. So even though I would have been finished I started this part over. I removed the plastic vains from the back of the leaf and tacked it onto some finely woven cotton cloth. I then outlined it and filled it in with the beads.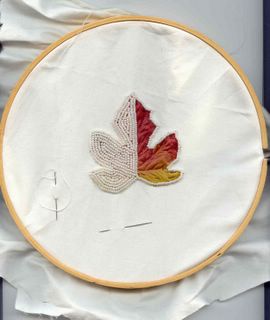 Beaded Leaf1
I am eager to see it all together.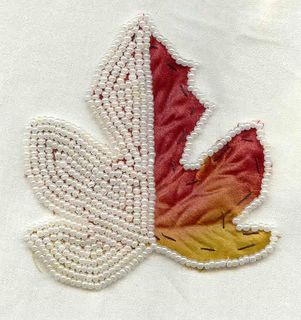 Beaded Leaf2